CBD Extraction 101: Methods & Processes Explained
by Kyle Neathery
on
Blogs
Share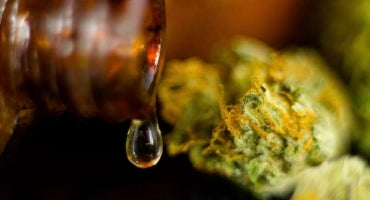 Interested in wholesale CBD extracts? Read on to learn what CBD extracts are, what popular methods and processes yield the best results, and why Samson Extracts' state-of-the-art CBD extraction lab does it the best.
What is CBD extract?
CBD extract, or CBD isolate, is the pure form of the CBD cannabinoid (cannabidiol) extracted from the hemp or marijuana plant. This non-psychoactive extract often takes the form of an oil or powder and is utilized in various CBD products, including lotions, salves, tinctures, and pills. 
Manufacturers and small businesses alike can purchase wholesale CBD products or bulk CBD isolate to produce potent CBD products.
What are the different CBD extraction methods?
There are several different methods of extraction, including CO2, hydrocarbons, solventless, and ethanol extractions). The latter is the chosen extraction method of our state-of-the-art facility, utilizing ethanol (C2H5OH) as the solvent. 
How does ethanol extraction work?
Ethanol has a long history of being used to extract oil from excess plant material. This highly efficient extraction process yields consistent and quality results every time, which is critical as a GMP-certified facility. Additionally, ethanol is one of the safest solvents for food-grade and pharmaceutical extraction processes, making it the obvious option for large-scale commercial operations, such as Samson Extracts, that process a high volume of cannabis or hemp.
In most cases, raw and ground-up cannabis material is soaked in ethanol to dissolve the plant's trichomes, which contain the cannabinoids and terpenes. After the initial extraction process, the new compound-rich solvent is winterized and filtered in order to remove plant material and lipids in the solution. Solvent recovery follows and decarboxylation occurs after this.
What is winterization?
Winterization is a process that removes undesirable elements extracted from hemp, such as fats, waxes, and lipids leaving behind clean, consumable CBD oil. Essentially, the winterization of the CBD extract will take nonpolar, CBD oil and dissolve it in a polar solvent (ethanol) at sub-zero temperatures. The solution is then able to have undesirables separated using filtration.  Without this step, these unwanted materials could cause the final product to be cloudy, darker, and have an unpleasant taste and smell.
Why Samson Extracts?
We are home to a state-of-the-art extraction system, producing winterized and decarbed crude, full-spectrum distillate, and CBD isolate. Our facility is managed by industry veterans and a lab technician team dedicated to maintaining stringent standards by producing the highest-quality wholesale CBD gummies and wholesale products for our valued hemp biomass buyers.    
About Samson Extracts
GMP Certified, Samson Extracts, along with its farming and greenhouse partners, is a collaborative dedicated to fostering a thriving hemp industry in the south by helping southern farmers find their new cash crop—hemp!
The group consists of well-established row crop farmers with over 200 years of combined experience, a long-time hemp industry veteran, and a team of professionals ranging from our food and safety certified director to laboratory specialists.
Apply for wholesale and shop our high-quality CBD products today!